Oversight from experienced programme directors and Technical change experts throughout life of transition or transformation
Be able to flexibly draw on technical expertise when needed to overcome technical challenges
Great for strengthening in-flight project governance or overcoming hurdles that need specific market expertise
Delivered in a co-working model to transfer skills over the period of up to 2 years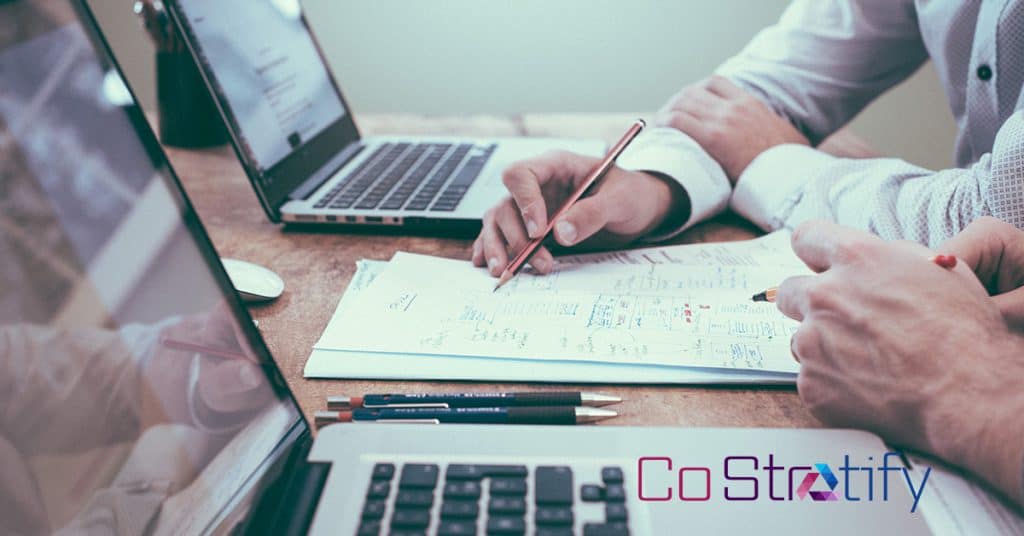 When speaking with clients we talk about three business perceptions of IT: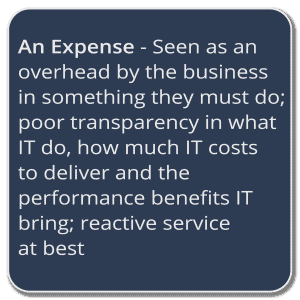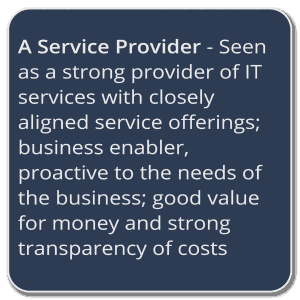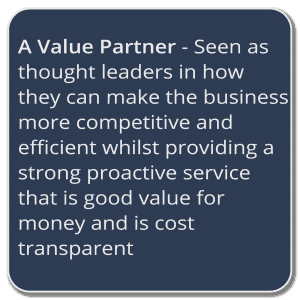 Every client we work with wants IT to be that strategic value partner, who proactively engages and takes the business forward from a technological perspective. However, often IT and the business find it difficult to shape this value partner approach to deliver agreed strategic business outcomes.
One of the biggest challenges we see clients facing today when trying to move from being seen as an expense centre to a valued partner is the ability to track, evaluate and execute the right decisions at the right times that gives both tactical and strategic advantage. Having and executing on a strategy is great but organisations need that structure to enable the strategy to take shape over time and mould to the needs of the business and be proactively responding to changing needs of the business.
This is why we have developed the Strategy Guidance service. It gives you experienced programme and project management, enterprise architecture and business analysis skills, to continually ensure IT delivers services to the business in the right way. The following slides provide more insight into how we do this and why you should consider our Strategy Guidance service for your organisation.
Delivered on a pay per month service contract up to a maximum term of 2 years
Co-working and skills transfer to improve, prepare and execute organisation change
Experienced Programme Director and Enterprise Architecture roles filled on a full time or part time basis
Ability to augment internal services with external services to overcome hurdles – we do not aim to "land and expand"

Make a smoother transition between Transformation Enablement and delivery to ensure expected benefits
Independent resources, ensuring harmony across multiple viewpoints and bringing a different perspective
Constant and consistent alignment of change activity to ensure continual delivery against business aims
Improvement in governance, KPI's and decision making to ensure the right decisions are made at the right time and for the right reasons, offering most benefit to the business and not just IT